---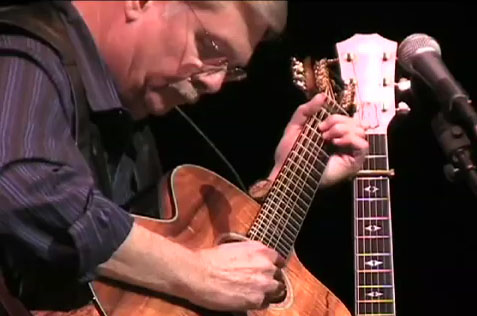 Celtic and Folk Guitarist Christopher Dean
...Irish, Scottish, English, and American traditional and contemporary folk music
mixed with Celtic and American lore, history, stories, and humor.

Fingerstyle and flat picking guitarist Christopher Dean is not just a gifted exponent of Celtic and American folk music on the 6 and 12 string guitar. In the Celtic tradition, he tells engaging, humorous stories, and weaves Celtic and American folk lore and history with his music - from haunting airs that take you far away to a land of the imagination - laments that evoke past glory - the familiar trinity of lively jigs, reels, and strathspeys, to the music of Peter, Paul & Mary, John Denver, Gordon Lightfoot, Bob Dylan, Tom Paxton, and other exponents of the American folk genre.


"...I fell in love with the woody resonance and bell-like sustain of Christopher Dean's Taylor guitar and with the delicious picking style that he is rightly known for. The tunes and songs he plays are evocative of the Irish and Scots landscapes. The playing is emotional and reflective without being maudlin or sentimental. The melodies lift the spirit and weave a magic that sustains long after the last notes fade."
- Jools Thatcher, DuggUp/Saturday Soundings, Melbourne, Australia


"Vary rarely have we heard a more sensitive and expressive guitarist who communicates through his Taylor guitar."
- Alfredo De Pietra, Keltika Magazine, Milan, Italy


"a poetic bard who speaks to your very soul...."
- Rob Lockhart, Canadian Author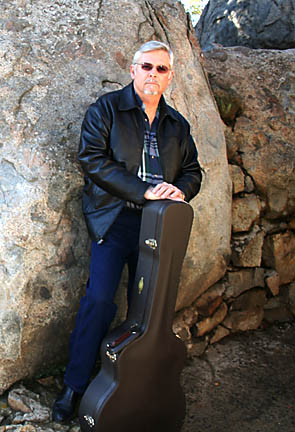 Chris toured extensively throughout the western United States performing at venues including: performing arts centers, music halls, folk festivals, library concerts, corporate events, retirement resorts, RV resorts, and country clubs.
All of Chris' albums and singles have been sold world wide and are receiving radio play in Canada, U.S., Europe, and Australia. Additional Internet radio play has reached audiences in all corners of the globe.
His music has also been released on multiple compilation albums in Italy, Japan, and the U.S.
---
December 2020 5 Star Review of "For Absent Friends" in RECORDING MAGAZINE
---
Some Of The Latest Releases ... 2018-2023

---



Shenandoah




---

---
Celtic Music Videos at Video Celt

Celtic Radio


To contact Cairney Hill Music:


This Page Last Revised 8/6/23